SUPERBRANDS AWARD RECOGNIZES OUR WORK
Latest news Közzétéve: 2023.06.15.
21 years ago, when Nándor Beleznai started Wagner Solar Hungária Ltd. as a one-person family business, we never imagined that over the years we would grow into a company of 100 employees and be recognized with prestigious awards.
It came as a great surprise when we received the good news that our company is among the awardees in 2023. We won the Superbrands award alongside brands such as Adidas, Aegon Insurance, Akadémia Publishing, Aldi, Auchan, Béres, BMW, and Coca-Cola.
CERTIFIED QUALITY: RECOGNITION FOR THE BEST BRANDS
Superbrands is a well-known trademark that symbolizes high quality and awards the most outstanding consumer and business brands as part of an international program. The award is determined annually by a committee of 40 independent experts, marketing professionals, and business executives, following a multi-stage screening process.
This year, the Expert Committee of Superbrands Hungary presented the Business Superbrands awards for the sixteenth time. This recognition sets the direction for market players striving for development and serves as an example for domestic brands for successful brand building. The award provides positive feedback on the brand and recognizes the best brands on professional grounds. The awarding committee consists of recognized professionals of the industry, who demonstrate the success and credibility of the brands through their decisions. The nomination is based solely on professional criteria, and it is not possible to apply or volunteer for it.
WAGNER SOLAR'S SUCCESS
For Wagner Solar Hungária Ltd., this is another milestone. Thanks to our high-level professional and quality work in 2022, our company was awarded the Business Superbrands. These aspects are essential in our work to represent true value for us, our clients, and partners.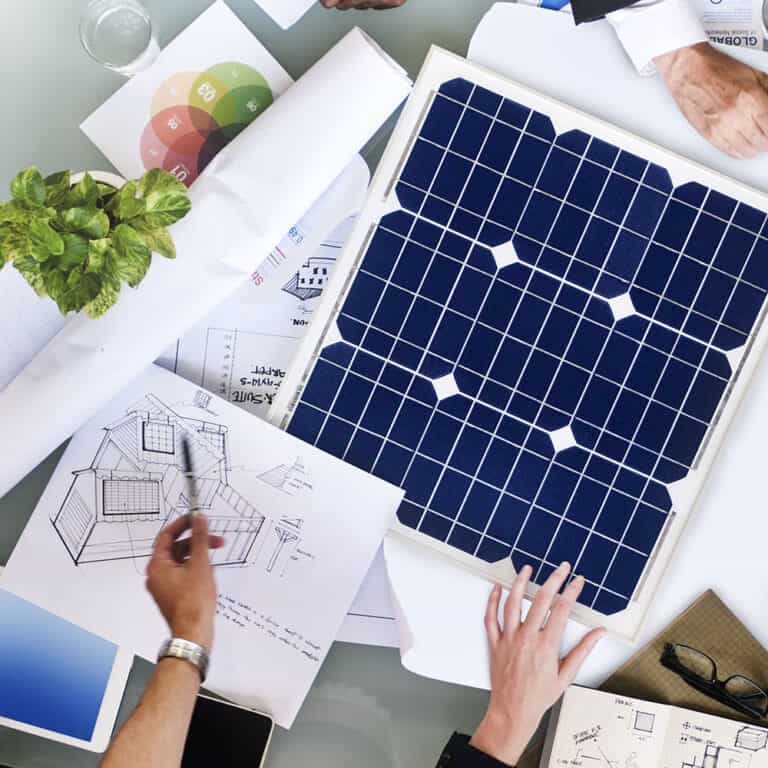 We would like to express our gratitude to the Expert Committee of Superbrands and our clients and partners who have honoured our company with their trust. In the field of renewable energy sources, we hope that our professional operation and quality services will continue to satisfy our existing and future customers and partners.
Since its foundation, Wagner Solar Hungária Ltd. has been a 100% Hungarian-owned company and holds a prominent position in the Hungarian market.
We distribute renewable energy utilization equipment in an integrated system, ensuring perfectly coordinated and reliable operation, maximum efficiency, favorable prices, and easily enforceable warranties.
Environmental awareness characterizes not only our business area but also our mission.
We support only those products that we have tested, used ourselves, and believe will contribute to the satisfaction of our customers.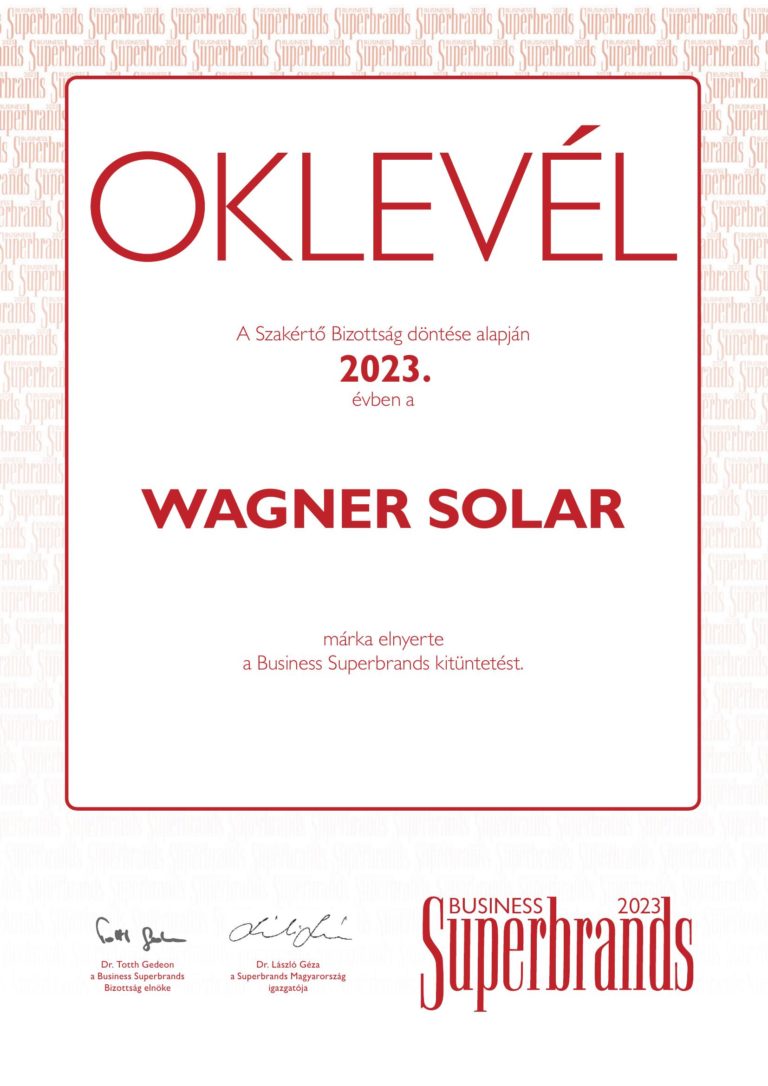 Do you have questions?
If you are interested in our current price list, don't hesitate to contact us! Our expert colleagues will help you, whether it is a technical question or product availability.
Contact us at +36 70 598 5607 or email export@wagnersolar.hu