In the spotlight are Longi solar panels.
Latest news Közzétéve: 2023.10.24.
We have gathered what is worth knowing about Longi solar panels
Today, there are already several thousand companies present on the market, but only a handful of them belong to the Tier 1 manufacturers. One of these manufacturers is LONGi Solar. The company, founded in 2000, is now among the world's largest solar panel suppliers. Since 2020, it has been the world's largest solar panel supplier for the third consecutive year and is also one of the world's largest solar technology companies. But this is not its only notable achievement. LONGi has set numerous efficiency records.
Request an offer
The company's goal is to move towards a carbon-free world. Since 2021, LONGi has broken the world record for the highest cell efficiency 14 times in a row. LONGi Solar is one of the leading developers of mono crystalline silicon technology, and their high-quality solar panels are now available in Hungary in our product range.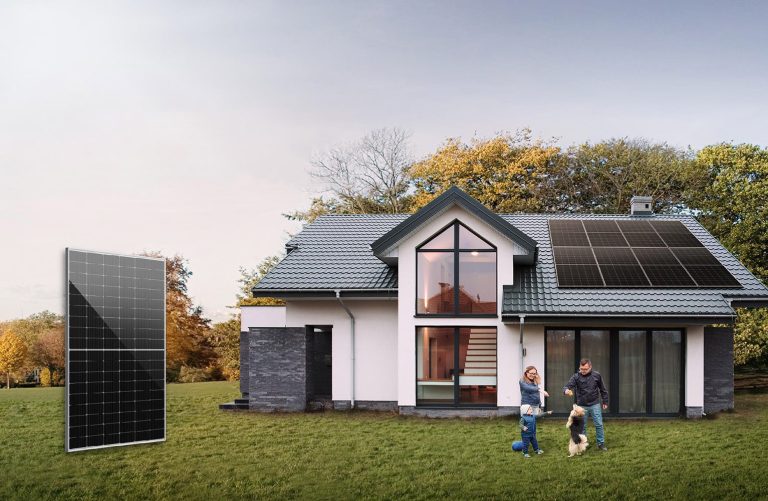 The Revolution of LONGi Solar – Technological Innovation in a Nutshell
In recent decades, the number of installed solar panel systems has grown dramatically. In 2021, the cumulative solar capacity reached 940 GW, with approximately 168 GW of capacity installed in that year. Solar power plants not only offer the cheapest and most environmentally friendly method of energy production, but they also represent a significant market, spanning from contractors to manufacturers. A solar panel system, however, is inconceivable without solar panels. Compared to the other components of the system, these take up the most space and account for 15-20% of the total system cost.
Technological innovation
In 2005, when most of the major solar panel manufacturers primarily produced polycrystalline solar panels, Longi had already begun the development and production of monocrystalline solar panels. Longi, in May 2017, ahead of its competitors, introduced a bifacial solar panel based on PERC cells. Since then, Longi has been working on promoting bifacial solar panels to increase its global market share. The total capacity of bifacial solar panels delivered by Longi has reached 20 GW.
Request an offer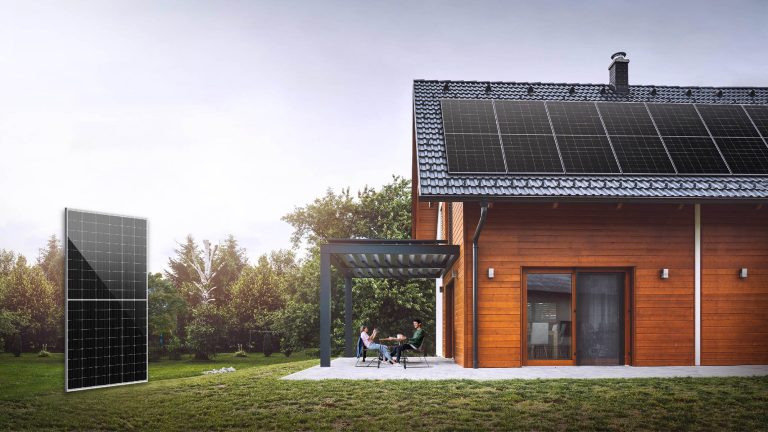 The LONGi bifacial solar panel is lightweight, thanks to its 2+2 mm glass, and its reliability is enhanced by POE encapsulation. The solar panel's shorter frame side, designed to protect against damage during installation and long-term use, has a non-C profile, resulting in less shading on the back of the cells, thereby increasing energy yield.
Do you have questions?
If you are interested in our current price list, don't hesitate to contact us! Our expert colleagues will help you, whether it is a technical question or product availability.
Contact us at +36 70 598 5607 or email export@wagnersolar.hu